Sung in my best Elton John-esque voice…ahha yeah right, singing is not my strong point! But linky parties certainly are! Today in my blog stalking I came across a FABULOUS blog Tales from Outside the Classroom! Of course, I spent over an hour getting lost in her blog.. {love} it! So I am linking up for her lovey dovey wonderful linky party…
Peeps I'm loving
Of course if I'm going to talk about people I love, I have to talk about all you fab teachers out there that I have LOVED getting to know through this wonderful blogging experience:) There are SO many so it's hard to choose a few. Blogs I'm feeling extra warm and fuzzy right now about:

I have gotten SO many wonderful teaching ideas and inspirations from Amanda lately, and I am seriously addicted to reading all of her old blog posts and getting caught up. If you haven't checked her blog out already, do it!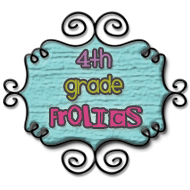 With Tara and I teaching the same grade, I am a frequent flyer on her blog. I use so many of her suggestions in my classroom!
Websites I love
Who doesn't love Pinterest?! For teaching, home projects, crafts, fashion, you name it.. this is my go to site! There's always something!
Those of you that know what this icon means, know my other obsessino… Wanelo! If you haven't heard of it, it's like Pinterest, but with direct links to buy the products. AH-MAZING! Like seriously, look now and you'll be addicted:)
This site has changed my life, fo' real! It may take time to make products, but it is so worth it to share your creations. I love the teacher collaboration this site brings!
Fonts & Graphics

I'm sure many of you follow Teri's blog and download her teaching products, but did you know she makes saaaweeet fonts?! I think my last 10 products have included her fonts.. I LOVE them. She has become a regular name in my classroom. My students will see a font and say "Is this one of those cupcake ladies fonts again?!" They love them as much as I do:)

I love Ashley's graphics. Click on the button to go to her TPT store.. you will love them too! She has a great Valentine's Day paper pack which I will definitely be purchasing for some lessons 🙂
My Creations
My newest creation is also my FAV one right now. We just started a nonfiction study, and my students are loving the nonfiction flipbooks we are completing and the fun activities. And when they love it, I'm happy 🙂 Click on the picture to pick up your own pack!
My whole year writing prompts have been a huge hit in my classroom. My kiddos enjoy writing this year. They can't wait to get to the writing station for Daily 5! I love seeing this joy in them… girls and boys alike! My writing prompts for each month has been a huge hit and the kids love using them:)
Here's some of the January and February ones! Click on the picture to purchase in my TPT shop.
I can't wait to see what everyone links up with! I love, love :)